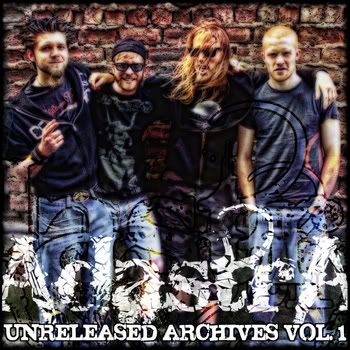 Country: UK
Biography:
Adastra (UK) are a unique fixture on the Scottish music scene. Their trusted brand of melodic shred metal and hard rock, coupled with passionate and energetic live shows are what makes them stand out from the scene.
The band draws heavily on influences from European metal, classic rock and traditional heavy metal. They've have been told by BBC Radio DJ's that they're "Too rock for BBC Rock Radio" and have been referred to by Top Rock Radio as "Proper metal in a really classic style".
The band are finalising their new recordings; and with world-wide radio airplay, wrestling related promotion, interest from record labels and distribution, and a continually growing fan base - not to mention catching the eye of multi-platinum record producer Beau Hill; they truly are a force to be reckoned with.
Tracklist:
Tracklist:
1. This Is Adastra (Intro)
2. In My Veins (2005 Demo)
3. Doomsday Riders (2007 Demo)
4. Mafia Theme
5. Sharp Dressed Man (ZZ Top cover - Live Rehearsal)
6. I've Surrendered (Live Instrumental Rehearsal)
7. Death To All But Metal (Steel Panther solo cover)
Download:
Zshare
Megaupload
Badongo
Depositfiles
Website:
Myspace
Youtube
Facebook
*BY BAND REQUEST